Dragonfly
is a high-energy 5-piece party rock & dance cover-band from Central New Jersey. Known for our musical diversity, strong lead vocals, tight harmonies, & driving solos, the band has been entertaining area audiences since 2010,
bringing crowds to their feet and out onto the dance floor.
We perform regularly throughout Central New Jersey, Eastern Pennsylvania, and all along the Jersey Shore, and we can't wait to perform for you!
Dragonfly typically plays hard-driving "electric" sets for bars, clubs, festivals, and casinos - but we also occasionally play "acoustic" (and "semi-acoustic") sets - as a full band, duo, trio, or quartet - geared toward smaller, more intimate settings like restaurants, wineries, and coffee-shops. We are also available for private-parties, weddings, and corporate events. With over 200 songs in our repertoire, we can shape the set list to fit any audience! With over 1800 followers on social media, we know how to entertain a crowd!
Click on the "Schedule" tab to find out where we are playing next. Go to the "Band" tab to learn more about us. Click on our "Audio/Video" tab to check out some performance samples from electric and acoustic shows. Click the "Catalog" tab to review some of the songs in our repertoire. We always love to hear from our fans, so click on the "Contacts" tab to send us a message, get on our mailing list, or to arrange a booking. We look forward to seeing you soon!
Please follow us on
Facebook
&
Instagram
(@DragonflyBandNJ)
Dragonfly is a proud member of
Jersey Select Entertainment
Logo by Richard Greene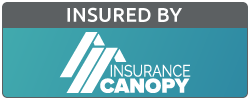 (Upon Request)